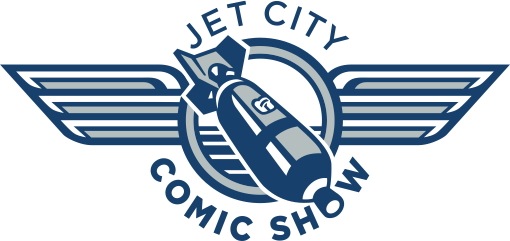 I'll be at
Jet City Comic Show
today. Jet City was developed as a breath of fresh air for those who are looking for a smaller, one day comic and pop culture convention.
The show runs from 10am-6pm today at the Seattle Center. I'll be helping out at the
Arcane Comics and More
booth off and on and kicking around the convention for the rest of the show. Tickets can be had for $8 at the door, and kids under 10 are free! See you there!